Drone Training
Drone Pilot Training
Drone Pilot Training
Drone Pilot Training is now mandatory to fly ANY DRONE above the weight of 250gms in India. Operating a drone without the mandatory certificate can result in heay fines, confiscation of the drone you are operating and possibly even imprisonment. As a DGCA approved Remote Pilot Training Organisation (RPTO) we are authorized to issue your Drone/Remote Pilot Certificate (RPC) upon completion of your training with us, which will allow you to fly your drone.
At GATI we ensure you develop the Knowledge, Skills and Attitude to be a proficient drone pilot, not just for your current requirement, but also to graduate to higher category and more complex operations of drones. We also bring you the opportunities in the vast and rapidly growing drone industry upon the successful completion of your training.
In our Drone Training School, we have created an environment where in the one week of training, you will get deeply immersed in the world of drones and the opportunities that come with it. You will be able to visualize the future of drones in India and the role you could play in it.
Highlights:
Experienced Instructors
Best Practical Training
Latest DGCA Rules and Regulations
Detailed insight about Drones and their professional Applications
Available Jobs in different fields
100% assistance in Job placement
Application/Industry specific Drone Training (coming soon)
Advance Drone Flying and Mission Planning
Simulator Training
Drone Assembly and Maintenance Training
Future Opportunities for Drone Pilots in various Industries
Course Highlights: RPAS Pilot Training
35 Sessions spread over 5 days
Theory Sessions – 11
Flight Simulator Sessions -12 (Minimum)
Practical Lab Session -01
Practical Flying Sessions -17 (Minimum)

One on One Flying with Instructor
Solo Flying
Instrument Flying
Emergency Procedures
Eligibility
Age: Minimum 18 years
Education: 10th grade
Aadhar card
Passport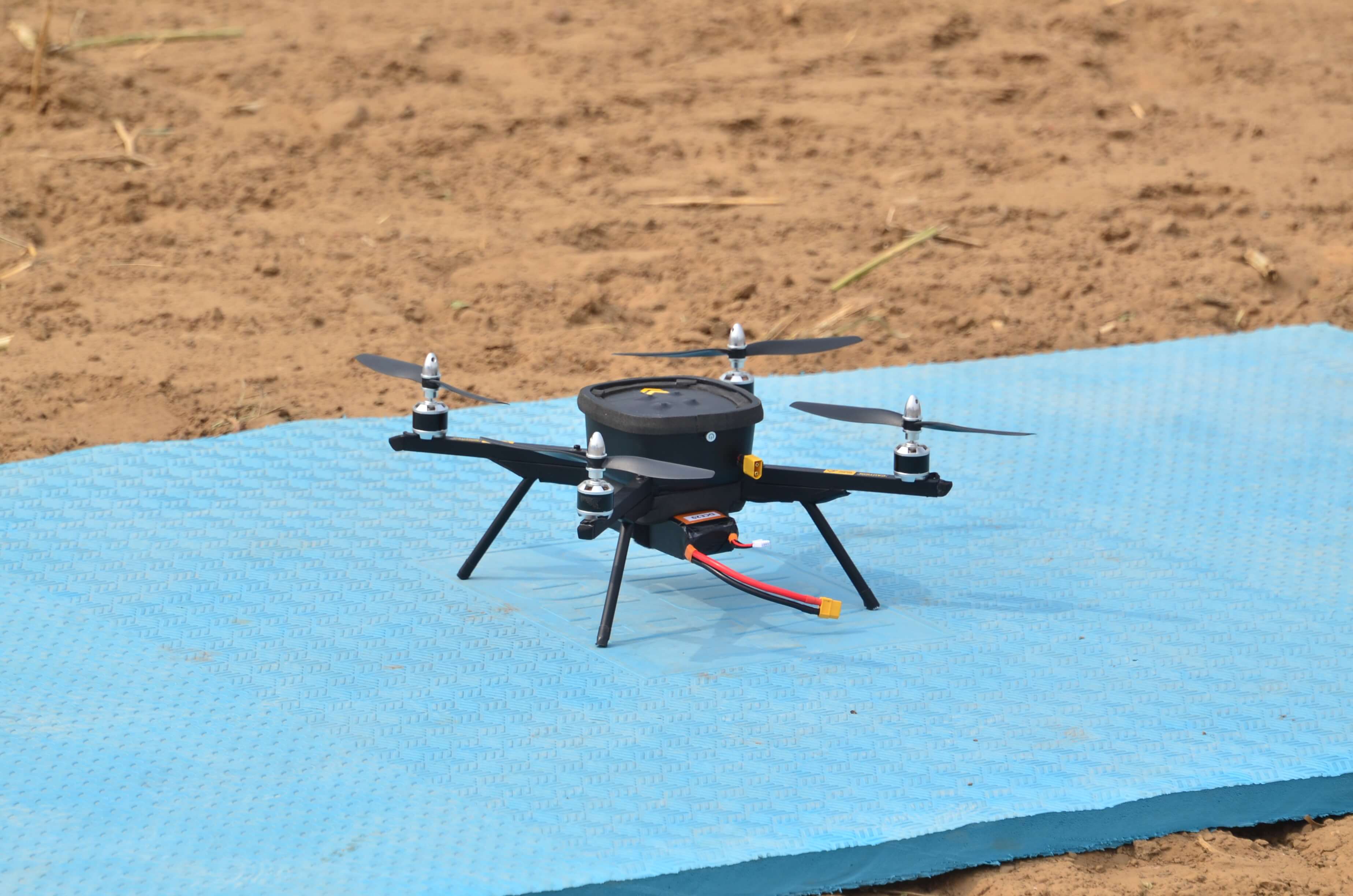 In a nutshell
Course Overview
Simulator training
0
Hours
Practical/Flight Training
0
Hours
Certificate issued
On Day 5
By GATI
Course Requirements
The course requirements for the issue of an RPC are as follows
DGCA remote pilot training syllabus for issue of an RPC is given in detail as follows
DGCA requirements for issue of RPC is as follows -
Pass in the following tests:
Theory Test
Sim Test
Minimum flying hours 4 hours 30 minutes, which includes and additional 2 hours of Basic Assembly & Maintenance
Solo flying
Night Flying
Final Skill Test
Detail & Course Structure
Course Description
GATI DRONE PILOT COURSE

| | | |
| --- | --- | --- |
| Stage 1 | Registration and Enrolment | 1 Day |
| Stage 2 | Ground School | 2 Days |
| Stage 3 | Flight Training | 3 Days |
| Stage 4 | License Issue | On Day 5 |

Total -

5 Days
Stage 1
Duration: 1 Day
Registration And Enrolment
Once you register with us, your documents will need to be verified to ensure everything is in place for the successful completion of your training. Your position on the course will be blocked once you have confirmed your position and deposited the course fees.
Stage 2
Duration: 2 Days
Ground School
This will be two days of training and will comprise of 14 hours of instruction at the end of which you will acquire the knowledge to pass your Theory test. The training content will enable you to visualise the application of your knowledge for a complete understanding of the subject. During the ground school you will also learn about the applications of drones in several industries, complex drone systems, maintenance, and emergency procedures that will influence your polish your skills as a pilot.
Stage 3
Duration: 3 Days
Flight Training
Your flying training will happen at our campus near Manesar, Haryana in a serene, open and natural environment. The focus of your training will be on development of skills, instrument flying, disorientation & recovery training and autonomous flight planning. You will also train on the state of the art Made-in-India Drone Simulator. The dual rotorcraft training on the Indian drone Guru Trainer series will be followed by solo training where you will learn complex aircraft handling and circuit flying. Your training will culminate with your skills test on the basis of which your Remote Pilot Certificate will be issued by GATI.
Stage 4
Duration: 1 Day (Final Day)
Certificate Issuance
DGCA has recently removed the requirement of issuance of a Remote Pilot License (RPL). The Remote Pilot Certificate (RPC) which GATI will issue on the final day of training is the only document you need to become a certified Drone Pilot!
Student Drone Pilot Testimonials
Gratitude
As a student in GATI, I gained both skills and confidence to fly in various conditions. The courses in flying and theoretical knowledge have helped me achieve a lot! A place where flying solo is given the most priority keeping all safety measures. The instructors were patient, understanding, and highly skilled. The camaraderie created by this environment led to relationships and memories that will last forever. Would definitely recommend it to anyone.
Anish Patnaik1,
Student Pilot1
Student Pilot Testimonials
Gratitude
Contact Us
Reach Out to Us
Your dream is just a conversation away from being a reality. Get in touch with us to know more about the institute and what awaits you. Visit the Contact Us page for our details, locations and inquiry form.
Contact Us
Locate Us
Book a Discovery Tour or Flight
Take me Higher
Pack your bags and come visit us at Birasal (Odisha) for a discovery tour and flight and get a taste of how exciting your journey with us could be. You can also visit our Ground and Simulator School in Delhi to get a feel of how we do things.
Book A Tour